08 Nov

Presentation for HDTS: Taking the Waters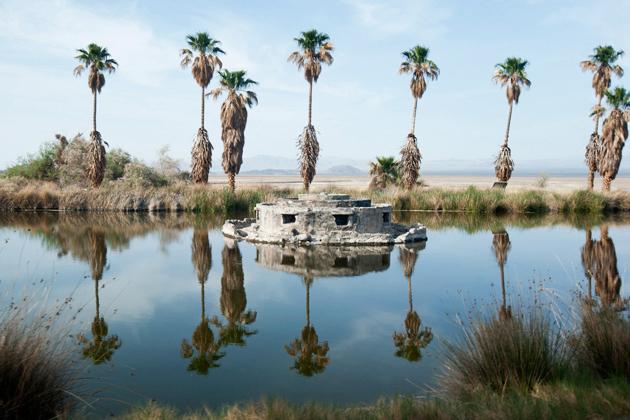 TAKING THE WATERS
High Desert Test Sites (HDTS)
November 8-9, 2014
The desert, a place defined by its lack of water, has an especially rich and curious cultural relationship with it: for ritual, relief, renewal, and recreation.  In these arid lands, water has always been a premium – a sign of vitality and prosperity.  All water is healing water.
Taking the Waters is a two-day search for water in the desert.  We will drive to and through some of the Mojave's finest oases, natural pools, hot springs, rivers, reservoirs, and retreat center and water park remains, and consider the cultural significance of water in the desert through a program of site-specific installations, performances, films, tours, and presentations.
Sites include: China Ranch Date Farm, Devils Hole, Tecopa Hot Springs, and Zzyzx (former site of Dr. Curtis Springer's mineral springs and current site of the CSU Desert Studies Center).
Artists and presenters include: Korakrit Arunanondchai, Matthew Coolidge (The Center for Land Use Interpretation), Alyse Emdur, Robert Fulton (CSU Desert Studies Center), Marc Ganzglass, Emilie Halpern, Sant Khalsa, Alice Könitz, Nancy Lupo, Erin Schneider, and Kim Stringfellow.
Taking the Waters is organized by HDTS managing director Aurora Tang.  Special thanks to Travis Brown.  This program is supported in part by a grant from the Andy Warhol Foundation for the Visual Arts.
For schedule & field trip sign-up visit:
http://www.highdeserttestsites.com/news/taking-waters
Photo: Aurora Tang