24 Sep

The Altered Landscape: Photographs of a Changing Environment @ Nevada Museum of Art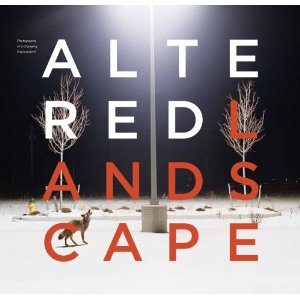 The Altered Landscape celebrates the institution's signature photography collection that examines human interaction and intervention with environments. While the collection represents a diversity of artists, techniques, visual styles, subjects, and ideological positions, it is unified by two basic principles: a concern for inspiring dialogue about the impact of human activity on landscapes and an effort to depart from idealized notions of scenic beauty and pristine wilderness that were dominant in the early twentieth century. Among the 150 artists included in the exhibition are Lewis Baltz, Bernd and Hilla Becher, Edward Burtynsky, Fandra Chang, Stéphane Courturier, Pipo Nguyen-duy, Otobong Nkanga, Amy Stein, and Kim Stringfellow. The exhibition will be accompanied by a 288-page publication co-published by Skira Rizzoli and the Nevada Museum of Art and distributed by Random House.
Exhibition dates: September, 24, 2011 – January 8, 2012. The Museum is located at 160 West Liberty Street in downtown Reno, NV. For hours: http://www.nevadaart.org/.
For more information on the accompanying Rizzoli publication visit: http://www.nevadaart.org/shop/productview?pid=748